with outdoorbox stackable you decide!
All Products in this category are compatible with each other and stackable. With outdoorcells.com stackable outdoorbox you can easily add modules and turn your lithium outdoorbox into a powerstation with different connections for all your devices. With the bridge cable you can easily connect one or more outdoorbox stackable modules. Durable and powerful Stackables from Outdoorcells.com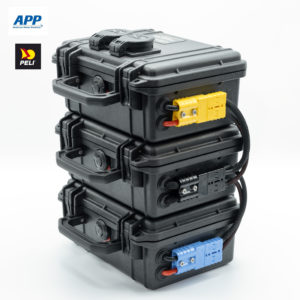 solar outdoorbox
Solar box offers the ability to charge your battery via a solar panel or keep your battery powered so that, for example, your cooler is continuously supplied with power without your battery runs empty. At the same time you can charge phones and tablets via the various USB outputs or camera batteries via the existing 12V output.
outdoor box inverter 230V
With Outdoorbox Inverter you create a 230V outlet anywhere! Ideal for the carp or catfish fisherman who wants to work on the waterfront. You can also easily power larger laptops and notebooks for several weeks, depending on the battery capacity used. With the outdoor box inverter you can now even charge your bait boat at the waterfront!